DSA Accredited Motorcycle Training School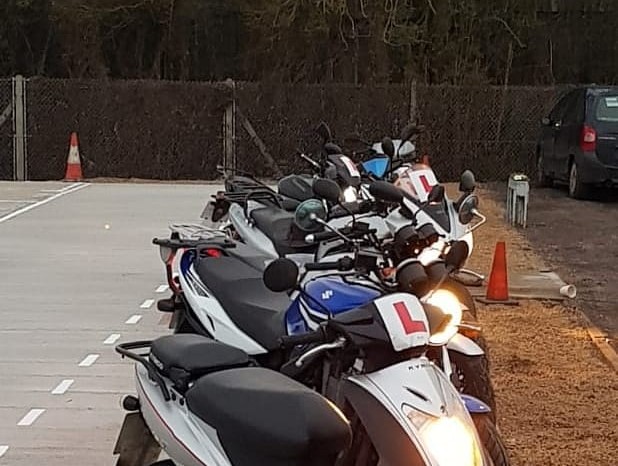 AAA MOTORCYCLE TRAINING LTD COVID 19 RESPONSE.
FOR FREE PRESCRIPTION DELIVERY DURING THIS CRISIS  RING 07824357839
Many people have asked us to make the donation page for fuel more accessible.  For this reason we will include at lower down.
We began offering free prescription deliveries for the elderly isolating due to Government advice.
  As the lockdown came into place we stopped all training except for essential workers who relied on their bikes for transport to work.  Whilst remaining strictly within the Government Guidelines we can offer CBT training on a strict 1:1 basis.  All CBT clients MUST without fail have their own helmet and gloves.  No Helmet and gloves means we will turn you away and your deposit forfeit. This is to help prevent spread the spread of covid 19.  CBt's are currently not available for those who only use their bikes for leisure.  Currently all DAS training is on hold as we feel it is fraudulent to take money for such training when we have no clear idea of when Motorcycle Tests will once again be reinstated.  We are however, taking deposits for future courses to help secure our future after this crisis has eased.
FREE PRESCRIPTION DELIVERIES
 In addition to this we shifted our focus onto free Prescription deliveries for all people in a bid to help reduce the footfall through the pharmacies and surgeries thus reducing the risk to our amazing NHS staff.
This has now become our focus.  We  are focusing on helping the community.
Utilising our skills and knowledge of the area we are now offering free prescription delivery to everyone within a very large area.  Beginning initially by covering Littleport, Ely and Soham this has expanded rapidly and we are now covering vast areas including but not limited to Duxford, Foxton, Chatteris, March, Newmarket, Downham Market, Southery, Isleham, Wicken, Fordham,  and all the outlying villages and hamlets.
We brought an additional rider onto the team to help us provide this cover and all bikes used have lockable boxes to ensure secure delivery.  Our riders are identifiable by the companies pink high viz vest with company details on and we all carry STC ID.  We publicise the bikes we are using so that people recognise the bikes.  If a rider isnt in pink, doesnt carry the ID or isnt on one of the bikes we recognise then they are not with us.
The service we are offering is FREE and is available 7 days a week.  Patients simply have to ring our operator on 07384 746025 and Sam or Lori will take the details and arrange collection and delivery.  No-one has to justify why they need help and if your not sure if we are covering your area just ring and ask.  We have built up very good working relationships with many surgeries and pharmacies to make the task of you getting your medication with limited fuss easier.
Initially we funded this from our own pockets but, we are in this for the long haul and our pockets are not endless so reluctantly had to begin accepting donations to help with the fuel costs to enable us to continue providing this service.  No-one is asked to donate, no-one is required to donate to utilise the service and that is something we really must stress but, for as long as the finances, the bikes and our health hold out we fully intend to provide this service until this is over.
You can follow our daily adventures on our facebook page where we try to update things reguarily.
Stay safe, Stay at home.  Working Together we can beat this virus.
07824357839
This funding page was not created by ourselves but by a member of the public and while we never wanted to accept donations it is now the only way we can continue so we thank each and every one of you from the bottom of our hearts.  If you would like to donate to our fuel please click HERE.  
Thankyou.


 
Approved by the
Driving Standards Agency


Our DVLA Qualified, male and female instructors hold over 40yrs training experience and share more than 60yrs of riding time,experience of riding one of Essex's notorious blood bikes, delivering urgent medical equipment and supplies during emergency situations. 

Our exclusive-use facility has been purpose-built to meet and pass all current DVSA requirements and regulations, including our brand new purpose-built training pad and road system.

So you can be 100% confident in choosing us as your fully accredited training providers. Our courses are very flexible to suit your timing needs, and everything is available on site for your convenience.
Don't take our word for it, read what our clients have to say about their experience with us then book your free slot.
MULTI Award Winning Company
The Ely Standard East Cambridgeshire Family Business of the Year 2019!
"The judges were impressed with your team's personal nature, consistency of reviews and overall attentiveness. The passion for what you do really comes across and I hope this achievement serves as a springboard for more success in 2020! : )"
I am extremely pleased to announce you have been successful in winning the award for:
MOTORCYCLE TRAINING COMPANY OF THE YEAR 2020 - CAMBRIDGESHIRE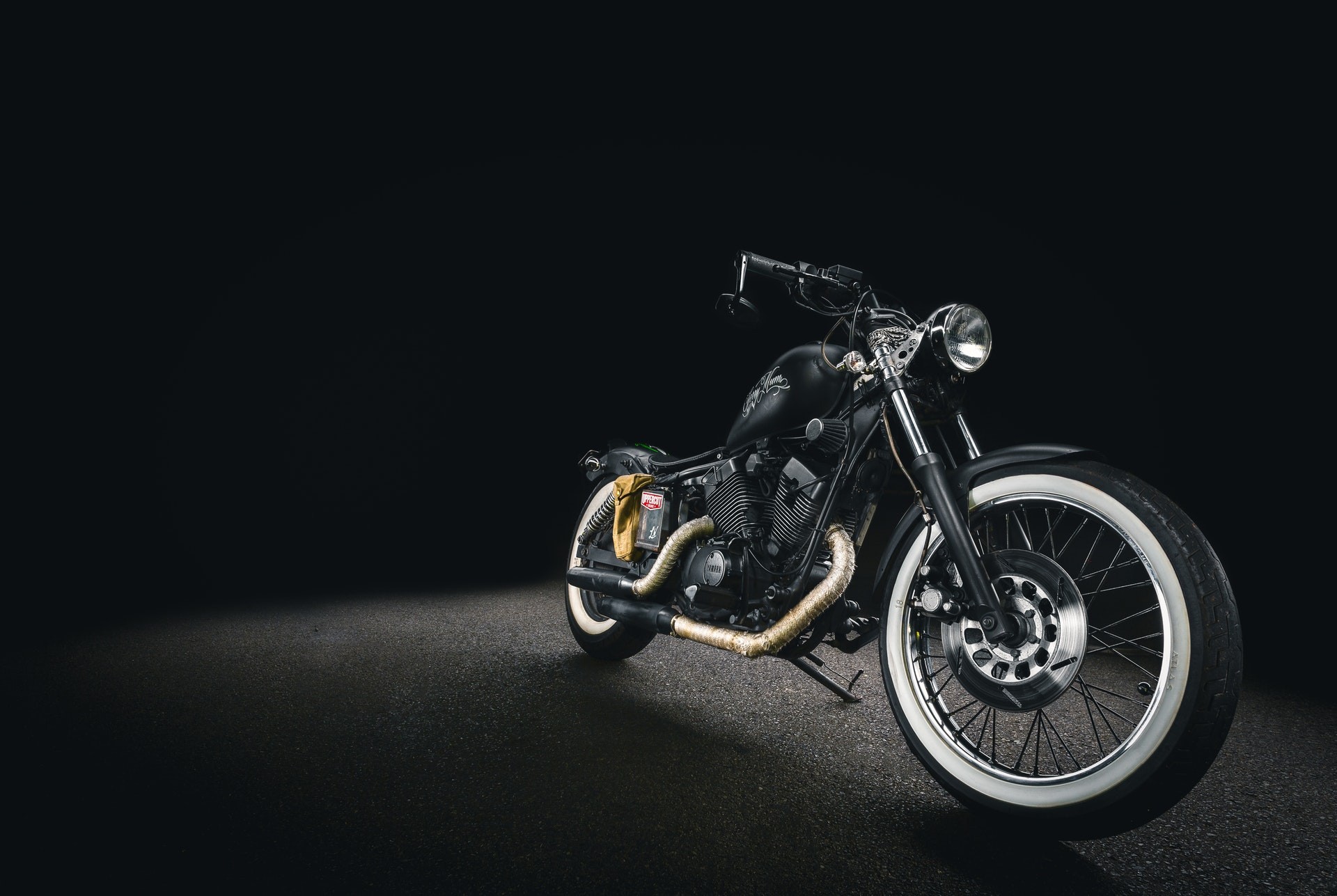 Ask us about our blue light, NHS, club and military discounts!
Our Courses:

We have a range of courses to suit your needs, from free taster sessions, Introduction to riding, through to Compulsory Basic Training (CBT) to get you on the road. 
DAS Training Options, training sessions for those working towards AM, A1, A2, A2 Automatic and full A licences.
Rusty Rider Sessions (for experienced riders coming back on the roads after an extended break, to polish up on their skills).
All of our CBT's come with a free hours riding clinic during the two year period of the certificate's lifetime.  This is part of our pledge to help keep people safe on the road.  This free riding clinic enables you to ensure that you are maintaining the high standard of riding we instruct you in & to address any issues you may have encountered whilst riding solo.
We offer the same to all clients who pass their motorcycle licence with us during the first year of holding their licence.
In early 2020 we launched S.A.M.S, an initiative developed by us which provides free, fun, education sessions to schools to help ensure that young road users are knowledgeable in road use, the risks & how they can help keep themselves safe.  Our Instructors provide these sessions free of charge & we work with The Skills Service to take them into schools.
S.A.M.S also helps provide motorcycle safety equipement for those youngsters who are unable to access it otherwise.  This equipment is donated by bikers throughout the country in a bid to help us help todays youth remain safe on the roads.
S.A.M.S - Working with the youth of today to secure their tomorrows.


Please Contact us to discuss your individual requirements. 07824357839
TESTIMONIALS:
Their professionalism in delivery and understanding of the services they delivery whilst also maintaining extremely high standards of the clients they deliver to. A joy to be taught by them.
~Simon Honor~
Have had a mod 1 practice session and my CBT with these guys and am thoroughly impressed, amazing atmosphere and great staff who are extremely helpful, 10/10 recommend to anyone in need of training, MUCH better than any other places in the Cambridgeshire area 😁😁
~Tom Wicker~
Recently took my CBT here and the staff are amazing, couldn't be more helpful or do more for a relaxed learning environment, as someone with an anxiety disorder that means a lot, 10/10 would highly recommend.
~Oliver Squires~
The staff at AAA Motorcycle Training provide a Professional Service with a Personal Touch. They have great facilities and a wide variety of motorcycles to learn to ride. I had previously re-newed my CBT at two other training providers and the service I received was shocking!, but with AAA MCT you can be rest assured you are in safe hands by both male and female qualified instructors, who put in the extra effort to ensure you are not only Safe and Competent to ride but also Confident. The staff are punctual, very patient and conduct themselves with great etiquette. I started off my day absolutely terrified to learn to ride a geared bike as it WAS my biggest fear, I ended my day after many patient hours later, having improved my knowledge, feeling Confident and able to ride a geared bike safely after 4 years on an auto and most of all SMILING! They really do cater to each individual learners needs and put you at ease. I can happily say my biggest fear was CONQUERED that day and I cannot Thank the Instructors enough for the fantastic learning experience. This is the only place I would recommend to train in the whole of East Anglia! I will be back to gain my full bike license in the future 
~Taryn Jane~
"Brilliant staff, attentive, very professional in a relaxed atmosphere. They can adapt the training to your own particular needs, whether you are already confident and s8mply needs to take the next step up, or if you are a complete novice and just want to try riding bikes and check if it's for you. (Actually, after training with them, you will easily get bitten by the biking bug!😁) Thanks Amanda, Dean and Tim!"
~Sophie Fontanel-Kennerson~
"The teaching is superb.
They really know what they are doing and create a very positive and relaxed atmosphere.
You learn to understand and ride a bike, not just to pass your test.
Train and coach you, really engaging and work along side you.
Best Training School Around."
~Nathan Lewis~
"I did my CBT with these guys on sunday just gone, they were fantastic. 
my instructor was patient even when I made mistakes and I had a good laugh on the course too. I'm now a more confident moped rider because of them, and I couldnt be more thankful considering this is how I commute to work now.
I suggest anyone looking to do CBT's goes to them, they're great and I'd give 5 stars!"
~Lucy Sidwell~
"What a fantastic company! Honestly great people, very helpful, knowledgeable, extremely welcoming and warming, the whole day I spent at AAA MCT what highly enjoyable and they really helped me relax and enjoy the whole training process. The facilities and services the team provide are great and very well maintained and organised. Dean, Mark and Amanda all had expert knowledge and information to pass on and really helped me enjoy the whole experience. I highly recommend learning with the AAA MCT family as you'll have a very enjoyable day and they'll get you nice and confident on the bike. I will most definitely be coming back when I decide to upgrade my bike licence"
~Joe Gale~
"Fabulous, patient, super friendly people who know what they are doing and do it with care. x
I will be back for my full licence with AAA Motorcycle Training even though they are not local to me; I know I wouldn't be in better hands."
"I have a few health issues which cause me pain and memory problems, but they where both so patient with me and fully understood my needs. I really couldn't recommend a better school to help you get riding. Hard to put into words how great full I am for everything these guys did for me. There is nothing better than the freedom riding gives me." 

~ Sam Faben ~
"So, I can heartily recommend AAA Motorcycle Training in Littleport, Ely.
I popped over there today to do an "introduction to riding" course. I love the bikes but have zero self confidence, anxiety issues and overthink everything, so I thought this two hour course would be perfect to find out, once and for all, whether I'm capable of managing two wheels or not. Turns out I am. With their fantastic relaxed say it as it is attitude, they managed to calm me down, get me to breathe and take me through everything at a pace I was comfortable with." 

~ Sarah Poulter ~
 "Fantastic training at AAA Motorcycle training made me feel at ease right way very good at putting information across to a rider with no experience all in all a very enjoyable time training."

~ Leo McEvitt ~
"They are truly passionate about teaching people learn to ride. They are both extremely friendly, approachable and make the tests feel more relaxed. I couldn't recommend them more if you're a beginner or moving to your full license!"

~ Alex Paget ~