DSA Accredited Motorcycle Training School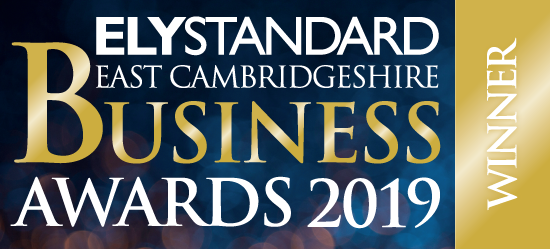 AAA are proud to inform you of our achievements.


Nominations:
The Ely Hero Awards.
  We are very proud that Amanda was crowned the Winner of The Ely Hero Awards 2020/2021!!!
 SME  Cambridgeshire Business Awards
We were totally thrilled to receive news in March 2021 that AAA Motorcycle Training Ltd had reached the finalist stage of the SME Cambridgeshire Business Awards 2020/2021 and that Amanda had reached the finalist stage for Business Woman of the year 2020/2021!
Customer Service 2020/2021 Finalists
New Business 2020/2021 Finalists
Business Woman of the Year 2020/2021 Finalist.
#SMECambs



We are delighted and honoured to announce that Amanda, the driving force behind AAA and her daughter, Lori have reached the finals of The Ely Hero Awards 2020 !

Amanda is a finalist in not one but, two categories, The Most Amazing Professional Category and The Ely Hero Category!
Lori is a finalist in The Child of Achievement Category!

We could not be more proud of the both of them and their achievements and wish them every luck for the finals!
Huge congratulations Amanda and Lori..... let's see what the future holds for you and all at AAA.
#Elyheros #bethepersonyoumightneed #teamAAA


We are really proud of all our staff and its wonderful when they are recognised!  We are really proud that Amanda has been nominated as a Community Champion & The Ely Hero for The Ely Heroes Awards 2019.  We wish her every success!  Read about her nomination HERE!


AWARDS
The Ely Hero Awards
Amanda was named The Ely Hero 2020/2021!!!
For her work in the community both through supporting the community through Covid and through her S.A.M.S inititative.



Cambridgeshire Prestige Awards.



WINNER: Motorcycle Training Company of the Year 2020 - Cambridgeshire.


 
Ely Standard Business Awards 2019.



WINNER: The Family Business Of The Year 2019





FINALIST: New Business Of The Year 2019





Without you, none of these achievements would be possible & your success is our prime goal!



Update During the Current Covid 19 situation.



CBTs - All CBT courses are now being run on a strict 2 : 1 basis as regulated by the DVSA.
We highly recommend you use your own helmet, gloves and motorcycle equipment during this time.  However, loan equipment is available and subject to strict cleaning and rotation regimes.
Our training facilities are cleaned at the beginning and end of each working day with spot cleaning throughout the day.
Strict 2m social distancing will be maintained throughout.
Regular hand washing will be encouraged throughout.
Please contact us for further information.

We just wish to advise all our wonderful clients that we take their safety very seriously at all times.
From day one of opening we have always disenfected equipment between clients and pride ourselves in the cleanliness of our equipment and training rooms.  We also steam clean everything daily.

We will point out the obvious that, should you be training with us and have your own equipment please do bring it. If you are using ours, to reinforce confidence we will clean helmets in front of the client before use as well as at the end of the session.
To reinforce this, we would ask any clients who have symptoms as designated by the W.H.O, contact us prior to attending and we will offer a free change of date for training.
In addition to this, should anyone require aid due to being isolated or simply unable/unwilling to leave the house please contact us and we will help with the collection and delivery of prescriptions throughout Cambridgeshire at no cost to you.  For more information on this please see our dedicated Covid 19 response page.
07824357839