DSA Accredited Motorcycle Training School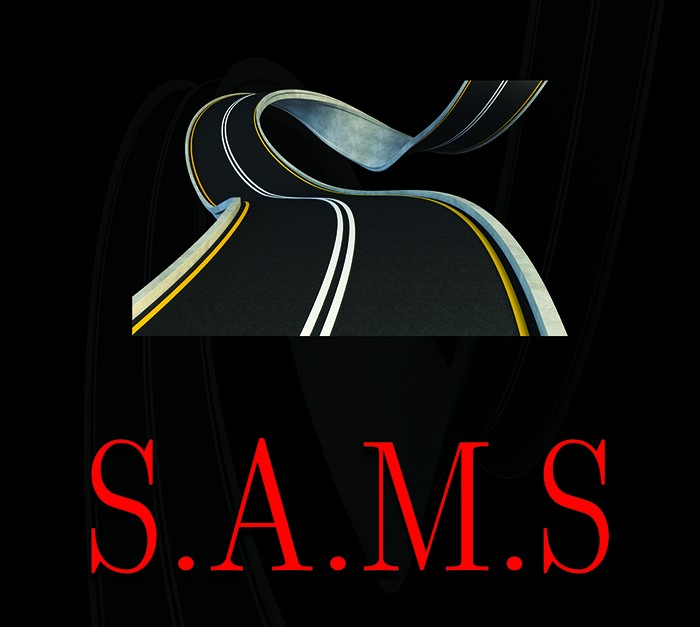 «SAFETY ALWAYS MAKES SENSE»
S.A.M.S History.
 
In June 2019 we began developing a program to help ensure young riders & their parents felt informed & confident about their safety on mopeds & motorcycles.
We started by offering free sessions to parents & teens during which time they discussed clothing, road safety, maintenance & got to ride the relevant bikes.  The feedback was fantastic & each time those involved went away with more information & experience than when they first walked through the door.
At our purpose-built training centre, we were able to provide a small road system allowing these non-road users to experience junctions and road markings within the safe confines of a professional school under experienced supervision.
We desperately wanted to do something to help reduce the accident rates within the younger road users.
Towards the end of 2019 we were invited by The Skills Service to present our program directly to the pupils in schools, academies & colleges.  Working with the schools we developed sessions tailored entirely to the school's requests; Pedestrian safety, cycle safety, moped/motorcycle safety & driver safety.  
Using digital presentations, supported by discussions & interactive demonstrations (& sweets) we have begun engaging this very high-risk group & bringing home to them the dangers they face once they begin using the road. 

With young road users being statistically more likely to have a collision within the first two years of taking to the road we are passionate about helping reduce this percentage through fun, informative free sessions.  Any youngster lost or seriously injured on the road is one to many in our eyes & we will continue to work with any school, Academy, college or club which approaches us to bring S.A.M.S into their facility.

Providing safety clothing.
 
S.A.M.S is about more than education though; it has developed into provision.
We are meeting youngsters who would wear the clothing if they had access to it but. For whatever reason this isnt  viable.
We began reaching out to fellow bikers & manufacturers of motorcycle clothing asking for unwanted & unused protective motorcycle clothing that can be passed on through schools to those youngsters that most would benefit from it.  

Support from fellow bikers has been phenomenal with equipment coming in from around the UK and we now have this safety equipment going out to the youngsters that desperately need it.  Our aim is to normalise wearing motorcycle equipment to the youngsters so that it becomes the accepted behaviour.
We do not believe that safety should be only for those who can afford it.  Safety is paramount for everyone on the road.
 
Support.
 
Also, as part of our training provision all our clients who complete their CBT with us are entitled & encouraged to come back during the lifetime of their CBT (2 Years) for a free riding clinic.  An instructor takes them out on the road on their bikes for us to assess & improve their riding in a bid to help ensure they maintain the high standard we teach them too.  (We also offer this to anyone who passes their test with us for their first year)
 
Provided freely.
 
This is S.A.M.S, an initiative developed by the instructors at AAA Motorcycle Training Ltd to provide road safety education & information in a fun way which involves the youngsters. It is delivered at no cost to the schools, academies, colleges or clubs.  Our instructors give their time freely to work with these pupils & help improve their understanding of the dangers they face.  We are passionate about instilling the lessons of safety to the youth of today & working with them to ensure their tomorrow.

Publicity.

In February 2020 MCN published our appeal which resulted in a massive amount of donations from all over the UK.  We are now ensuring these items go to the youngsters who are unable to access them.  The public support has been truly fantastic & continues.

In 2020 S.A.M.S will be found at the following events;

29th April - Harley Davidson Newmarket First Boot Sale 
25th April -  The Bury St Edmunds West & Loud Car Festival 
23rd - 25th May - The Peterborough Festival of Wheels 
20th June - Littleport Leisure Centre Open Day
4th July - Isleham Gala

At these events we will be collecting donations for S.A.M.S as well as providing information for youngsters.
Check back for new dates & events being added.
07824 357839